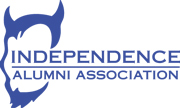 Promoting educational memories,
one class at a time.
Class of 1970, 50th Class Reunion Rescheduled for 2021
607
Given the changes and uncertainties introduced into our world by the COVID-19 pandemic, the Class of 1970 has rescheduled their 50 year class reunion (now a 51 year) for August 6 - 8, 2021. It should be a great weekend of memories, laughter, and old friends.
Friday evening, August 6, 2021 – Informal gathering at Independence Home Days in Elmwood Park Cash bar. No food provided (you can eat Home Days fare). Time: 7 – 9 pm.
Saturday evening, August 7, 2021 – Casual buffet dinner at "The Shanty" Event Center - St. Michael Woodside , 5025 Mill Road, Broadview Heights, Ohio 44147 . There will be a casual catered dinner and a CASH BAR. Time is 6:00pm - 10:00pm.
Sunday morning, August 8, 2021 – Informal breakfast at the I.H.S. Alumni Association Annual Alumni Breakfast in the Park held at the Kiwanis Pavilion in Elmwood Park. Breakfast is served 9 – 11:30 am. Following the breakfast, we plan to take a tour of the old and new high schools for anyone interested.
The Reunion Committee, Wayne Benos, Darrell Christian, Mira (Marotta) Cipriano, Joan Mencl, Vickie (Wiecek) Rich and Dale Veverka, thank everyone for their understanding. We are still looking for classmates. If you have not heard from us yet, please email us at this email account, IHS.1970.class.reunion@gmail.com, so that we can add you to the list. Please share this information with any friends or family you may have from our class.
Performing Arts