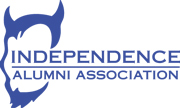 Promoting educational memories,
one class at a time.
Class of 1975 Reunion
555
August 5th, 2017 -- Home Days Weekend!
60th Birthdays and 42nd Class Reunion
Tony has reserved his place again to host this fabulous dinner event planned for the weekend of August 5, 2017. Please reserve the date to visit family, friends, old stomping grounds and of course your mostly 60 year old classmates! More details to come.
Fun Facts from 1975:
Solar power decreased from $101.05 to $0.447 per watt by August 2016.
Playboy Magazineís annual opinion poll voted Karen Carpenter Best Rock Drummer of the Year over Led Zeppís John Bonham.
Construction of the Trans-Alaska Pipeline begins.
Motorolla obtains patent for the first portable mobile phone.
The name "Microsoft" (microcomputer software) becomes a registered trademark.
NASA launches the Viking 1 planetary probe toward Mars.
US Apollo astronauts and Soviet Soyuz 9 cosmonauts shake hands in space.
Sony introduces Betamax videotapes and Matsushita / JVC introduce VHS.
Ok, so these arenít necessarily Fun Facts! We will improve the next update in about one month. Stayed Tuned for more details or contact:
| | | |
| --- | --- | --- |
| Nancy Krause | | Ron Shadrach |
| 419-366-9452 | | 440-570-1923 |
| nakc2@aol.com | | rjshadrach@sbcglobal.net |
Athletics